At YOUR Convenience!
Wycombe Toilet Hire is YOUR local toilet cubicle hire company and because we operate locally we offer a service the national companies cannot match.
Our pricing is low… really low!
Our delivery and collection is super fast!
Our clients matter MORE because we need to keep our LOCAL clients happy
We need you to recommend us to others
How Many Units Do You Require?
As a rule of thumb you need at least one unit for every seven people in a working environment such as a building site. If you are ordering for a wedding party or similar outside function, you should have at least one for every six people, especially where alcohol is to be consumed.
Under-providing toilet facilities may breach health and safety regulations and cause people to find other solutions, neither of which is advisable and can pose a health risk.
Toilets for Outside Events
One of the most important elements of an outside event are the toilet facilities. Getting it wrong can create a wide range of problems, few of which deserve to be ignored.
It is not just a case of having somewhere for people to carry out this most basic of duties, get the ratios wrong and you will find that your guests will soon find other alternative options. This can cause embarrassment, or even a hygiene issue and in severe circumstances can affect others in the neighbourhood too.
 We can help you with unit calculations, positioning of facilities and additional hygiene information, all you need do is give us a call, or drop us a line using the form on our contact page here.
Our Areas of Coverage
Wycombe Toilet Hire provides coverage throughout most of Buckinghamshire & extends into neighbouring counties including many parts of North and West London.
We also provide an unbeatable "low priced local service" within a 10 mile radius of our High Wycombe hub. Check your postcode appears within this area of coverage below:
Area A – Postcodes: HP10, HP11, HP12, HP13, HP15
Area B – Postcodes: HP7, HP14, HP16, SL7, SL8
Area C – Postcodes: HP5, HP6, HP8, HP9
Area D – Postcodes: SL1, SL2, SL6, SL9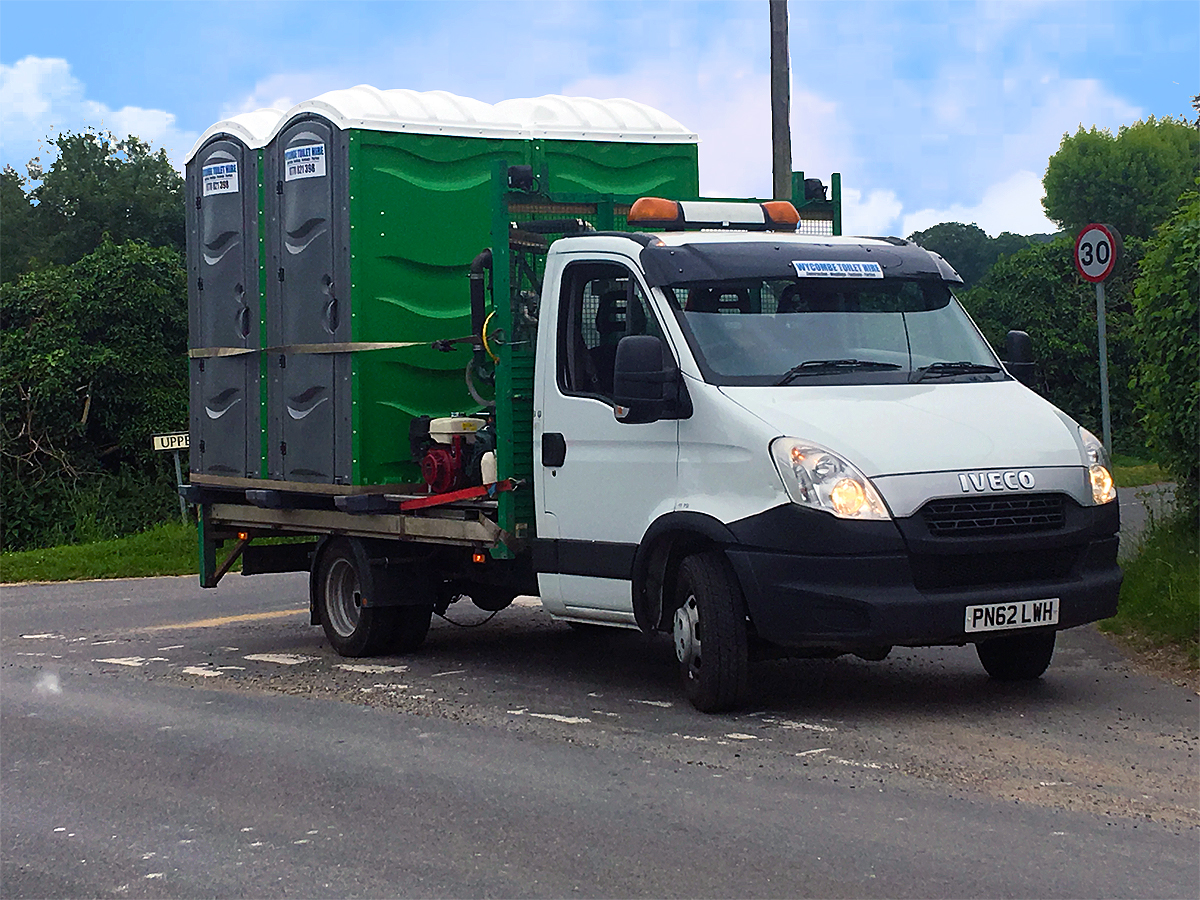 Just Ask
If you would like more information about our toilet hire services, or any of the other services provided by our parent company, you can either drop us a line using the enquiries form on our contact page, or call us on either our landline Telephone: 01494 717471 or the Hotline above.