Health and Safety Requires That Construction Sites Have Adequate Toilet & Washing Facilities
As an employer it is essential you provide site personnel with adequate sanitation and washing facilities.
Construction site toilets should meet certain criteria:
They should provide a clean and safe environment
Be regularly cleaned and inspected
Provide adequate hand washing facilities
Provide an acceptable level of privacy
They should be of sufficient quantity on site to meet the needs of site personnel
They should be well ventilated and in some circumstances may require lighting
Should be positioned in a safe and accessible place
Toilet to Worker Ratio
Under-providing toilet facilities may breach health and safety regulations and cause people to find other solutions, neither of which is advisable and can pose a health risk.
As a rule of thumb you need at least one unit for every seven people in a working environment such as a building site.
Toilet units can be either mains connected, or more usually, a mobile chemical  alternative.
A Really Local Service
Wycombe Toilet Hire is YOUR local toilet cubicle (portaloo type) hire company and because we only operate locally, we offer a service the national companies simply cannot match.
You can see our main areas of coverage on the map below:
We aim to provide an unbeatable service for builders in the High Wycombe and adjoining areas by observing the following business model:
Low cost local service
Super Fast collections and deliveries
Regular cleaning and maintenance of units
Client orientated to provide the best possible friendly service
We need you to recommend us to others!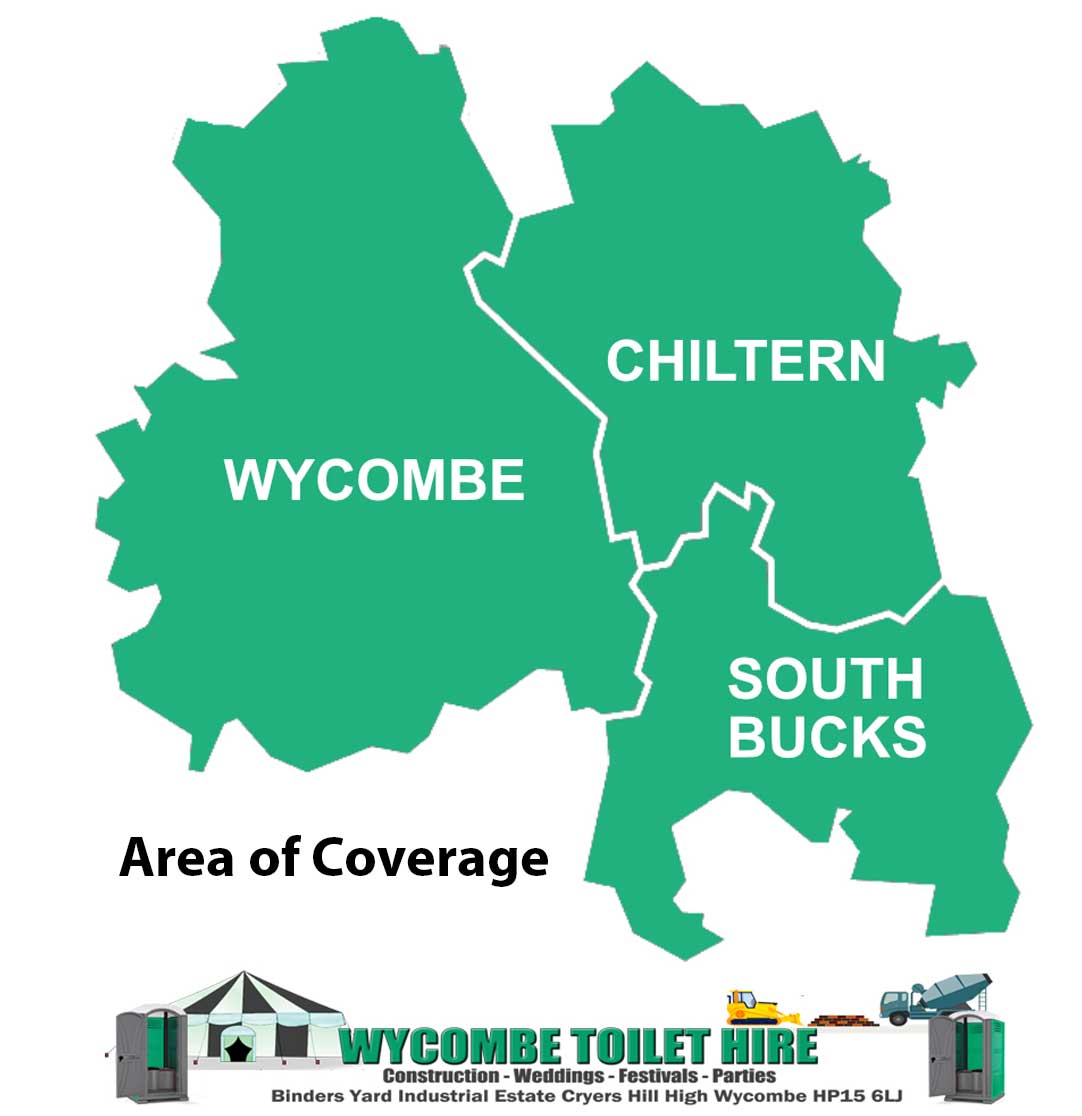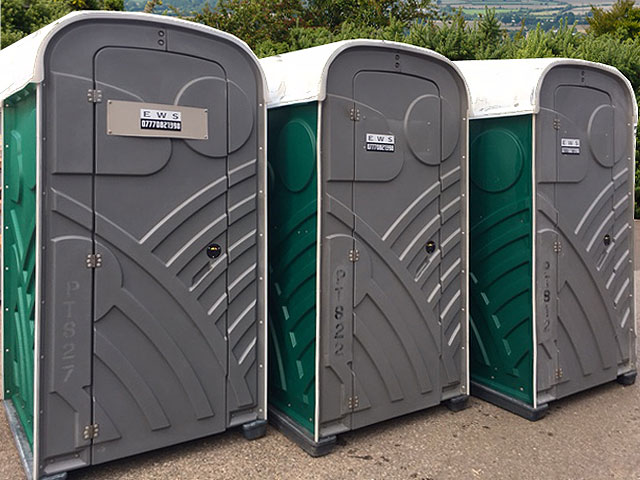 Wycombe Toilet Hire began as an offshoot of the family's skip hire and grab lorry hire business, which has a long history of providing low cost services to local builders.
In our first year we were able to establish ourselves as one of High Wycombe's main suppliers of mobile, portaloo type, toilets to the construction industry and for private parties and similar functions.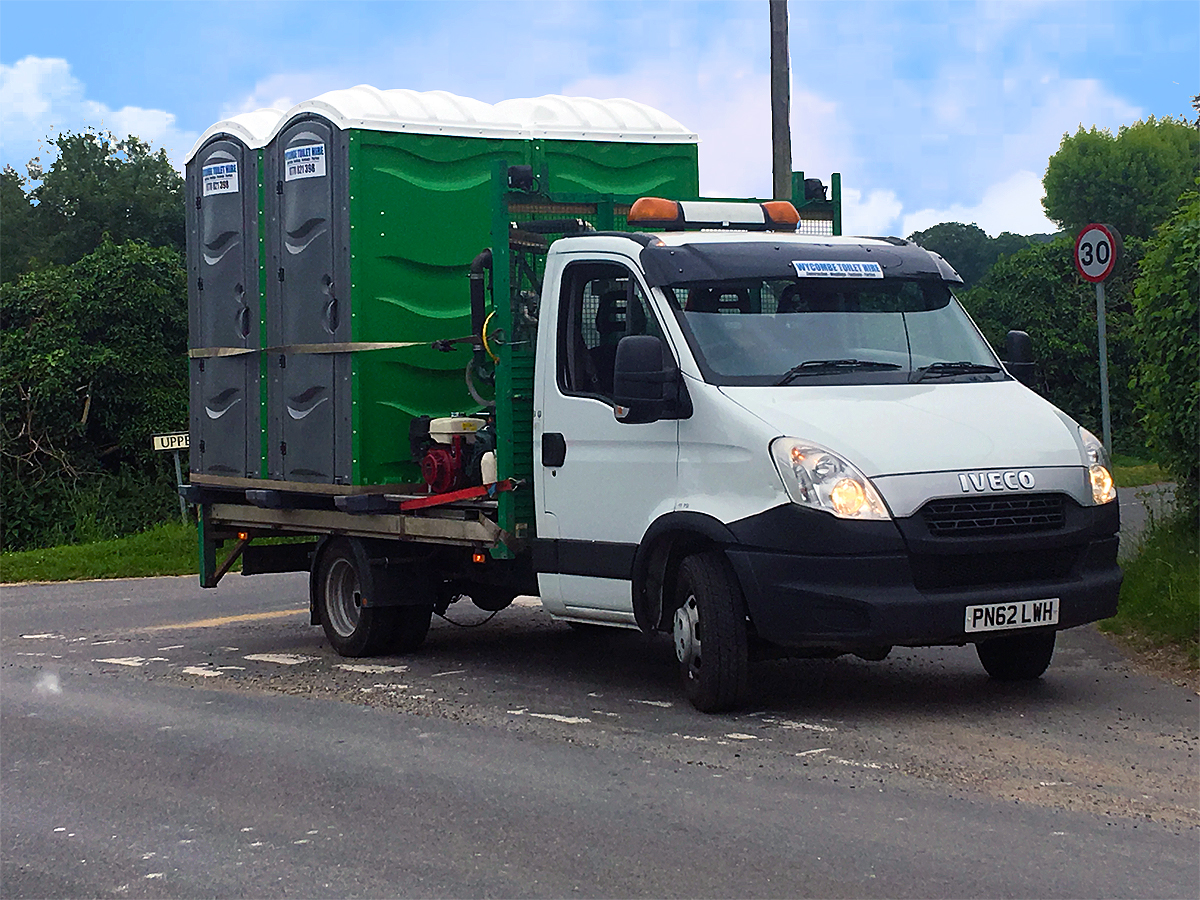 Just Ask
If you would like more information about our toilet hire services, or any of the other services provided by our parent company, you can either drop us a line using the enquiries form on our contact page, or call us on either our landline Telephone: 01494 717471 or the Hotline above.